Cider making
The best apples in the Pays de Herve
The apples we use come exclusively from orchards in the Pays de Herve, in eastern Belgium.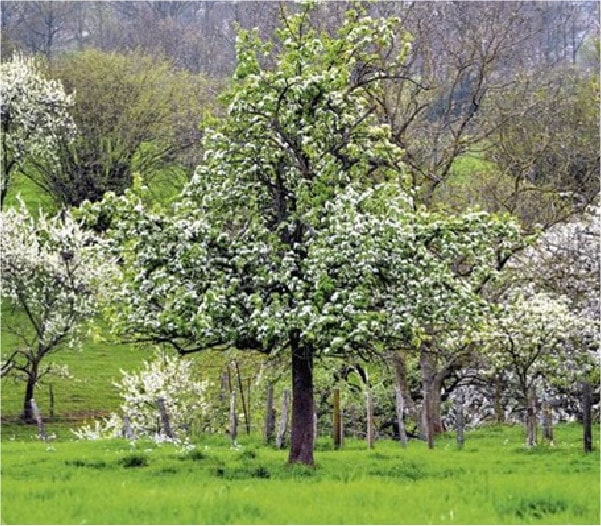 Arrival of apples
The apples are carefully picked and selected according to their appearance and above all, their taste! They are top quality and rigorously selected.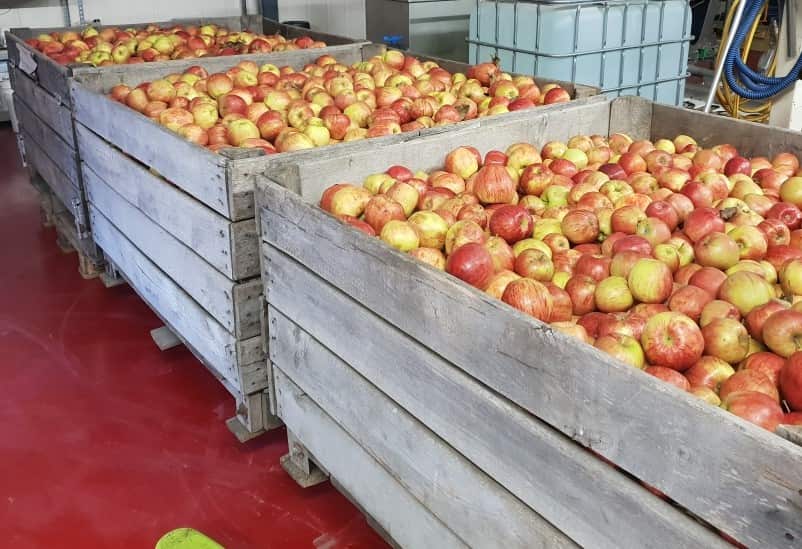 Fruit washing
The apples are sorted, washed and crushed.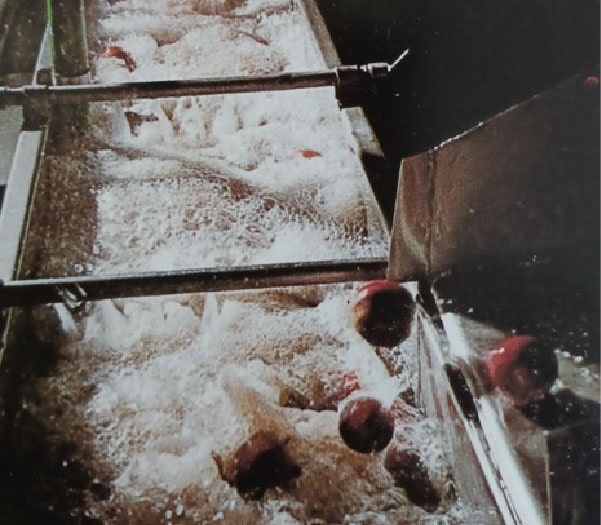 Press
The shredded material obtained is pressed at the rate of 1 tonne per hour.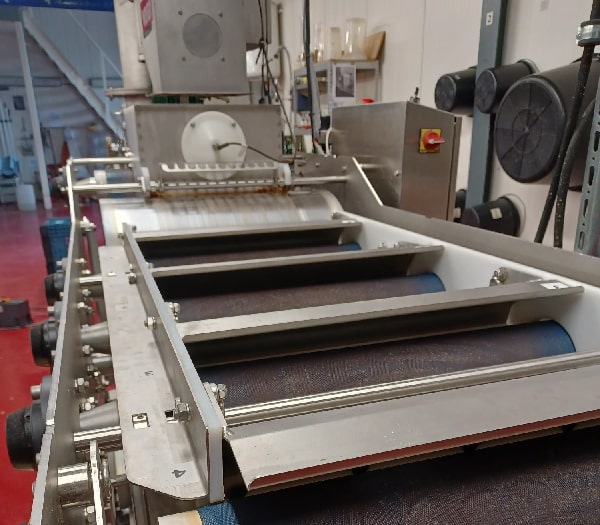 Juice management
The must (juice) thus obtained is monitored in temperature.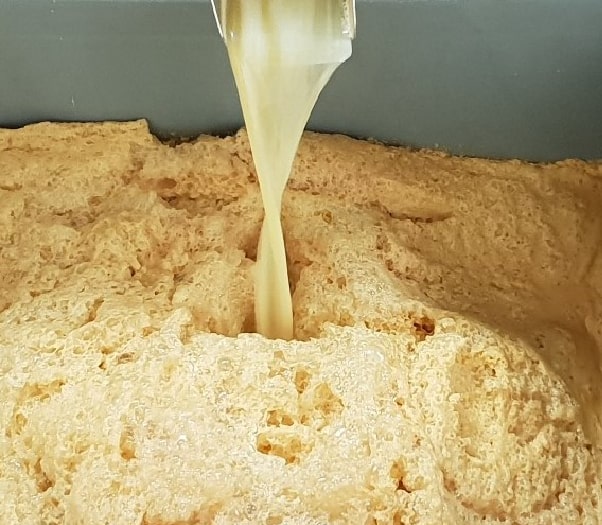 Fermentation
This juice is sent to the fermentation room.
The pomace (pulp and residues) is intended for livestock feed.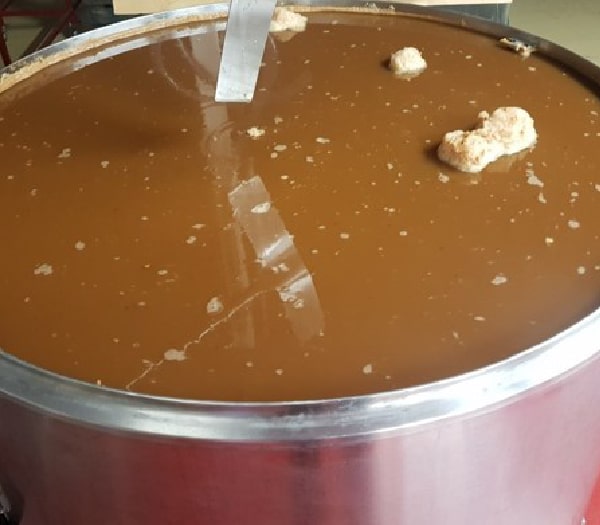 The winery
The storage and processing of the juices is done in the winery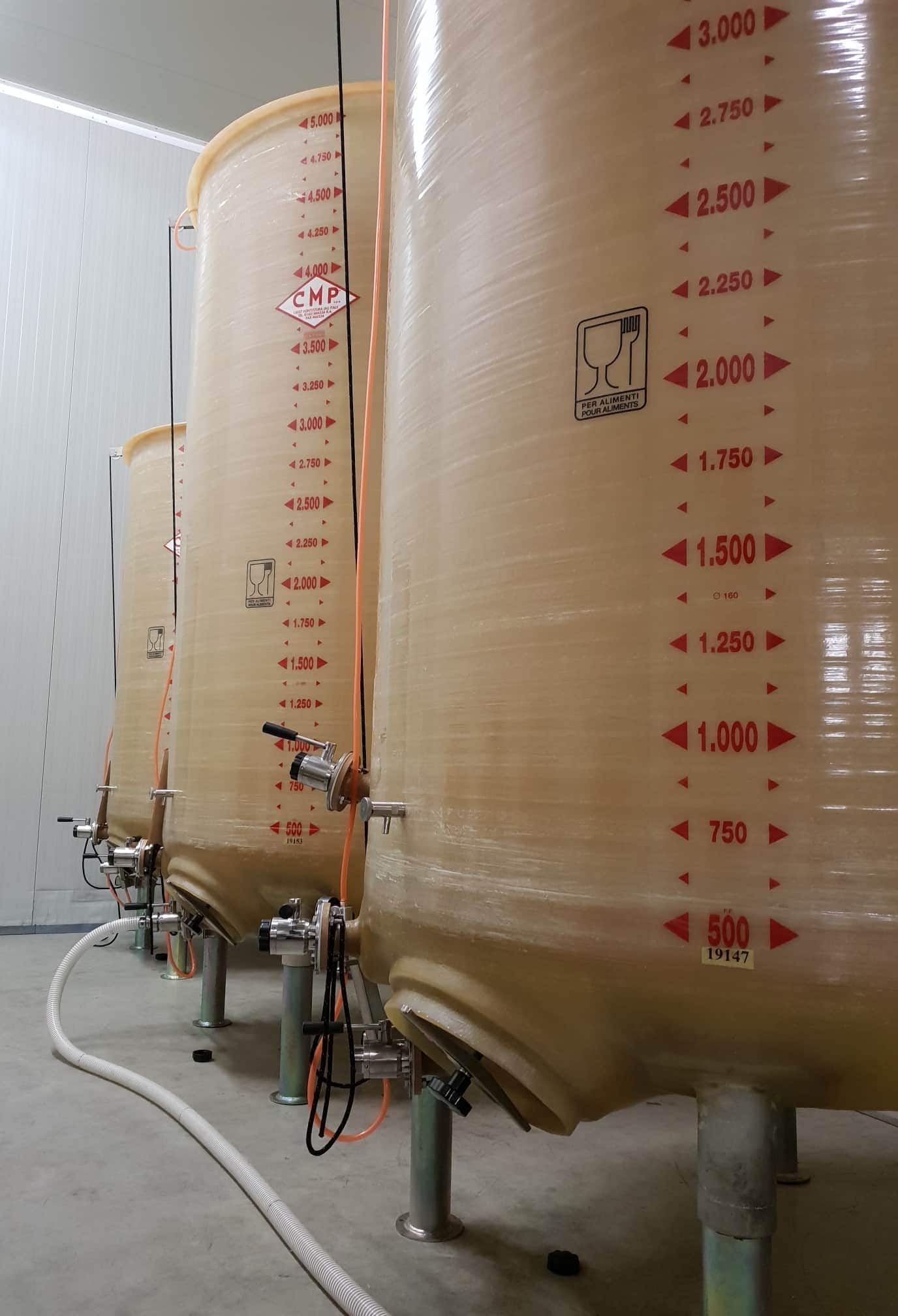 Blending of juices
After clarification, the juices are prepared and blended for bottling.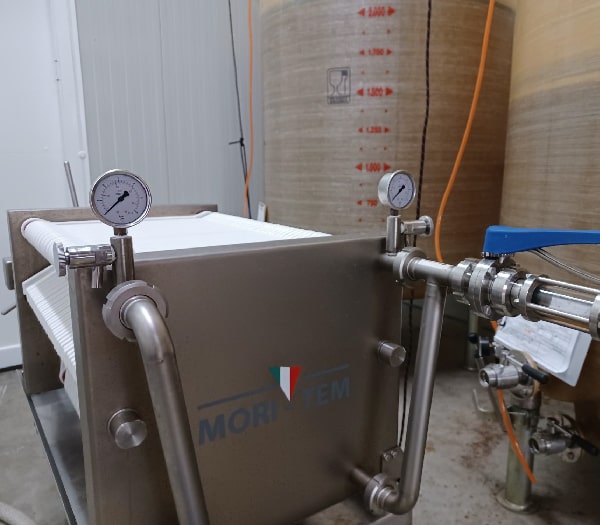 The laboratory
Only practice and experience supported by controls and analyzes in our laboratory guarantee consistently high quality.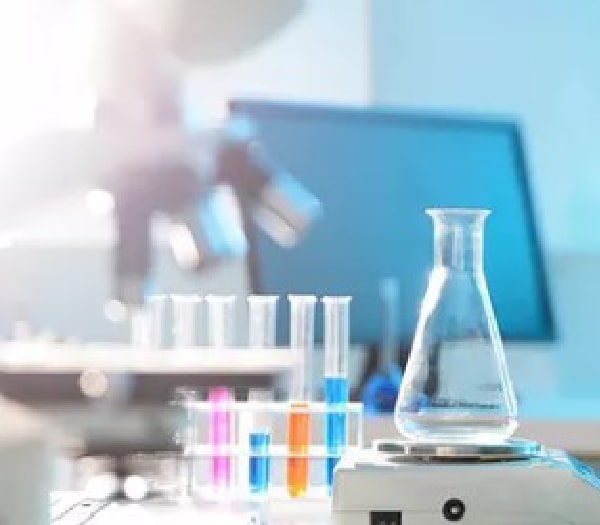 Racking
The cider is racked with care and at controlled pressure.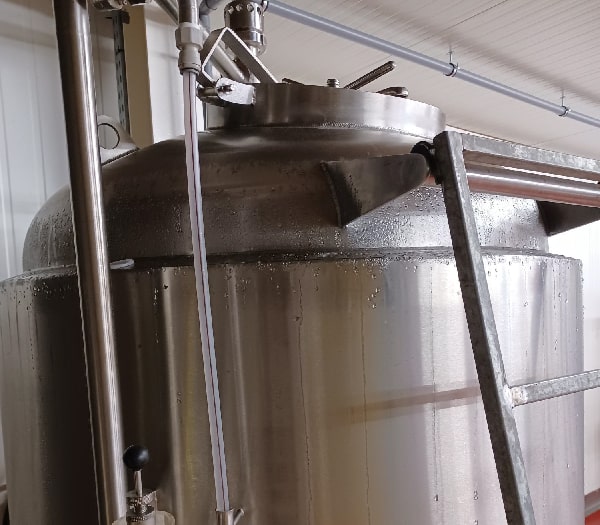 Bottling
The cork stopper and the iron muzzle ensure a perfect seal.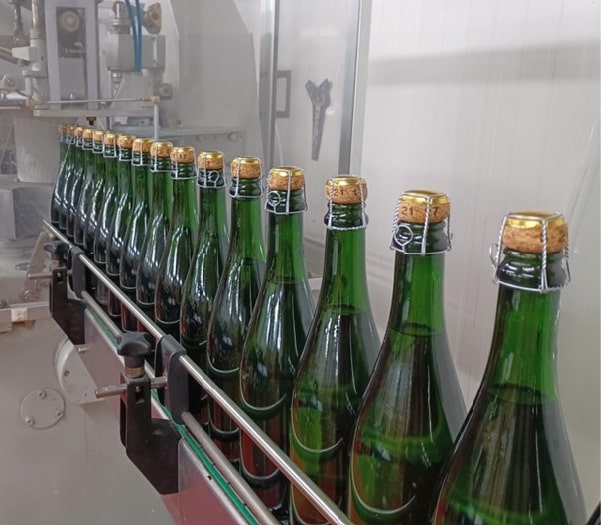 Dressing
The bottles are dressed : the label and the cap are positioned with the utmost care.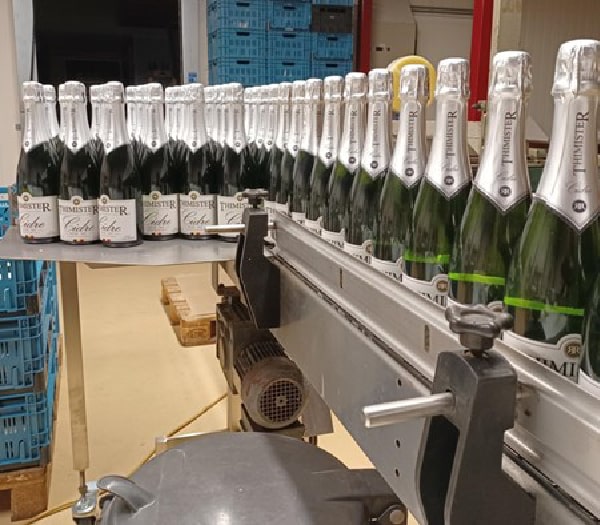 Dispatch
The bottles ready for dispatch are stored in the storage hall.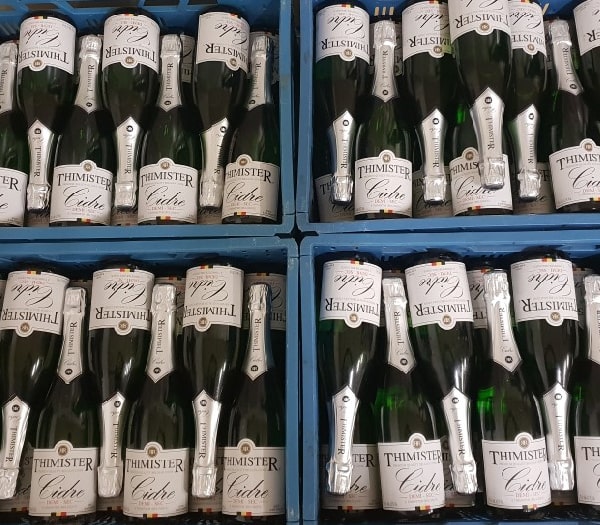 Family
A fruit region, grandparents with lots of ideas and ambition, it was in 1898, the birth of the family Cider house.
It is in the heart of the Pays de Herve, renowned for its production of apples and pears, that Joseph, our great-grandfather, imagined, at the beginning of the last century, to produce this product which was entirely new for the region: Cider.
The tradition has remained intact, a tradition of quality and taste which is the only reason for perseverance.

More photos of the production